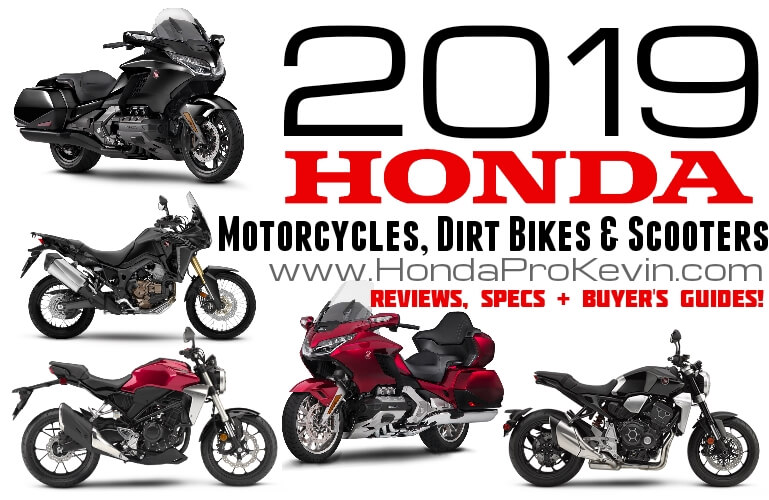 – 2019 Motorcycle Reviews / Specs / Features / Pictures & Videos –
Looking for info and news on 2019 Honda Motorcycle models? Detailed reviews on some of the 2019 Motorcycles that you're trying to find out more information on? Below you'll find details like Specs, Prices, Release Dates, Buyer's Guides, Comparison Reviews on everything 2-wheels from Honda whether it be their 2019 CBR Sport Bikes, Touring Motorcycles like the All-New Gold Wing, Cruisers, Choppers, Naked StreetFighter & Cafe Racer Bikes, Adventure Bikes, Beginner Motorcycles or Off-Road CRF Enduro / Trail & CRF-R Motocross Race Bikes etc or 2019 Honda DCT Automatic Motorycles, Scooters and everything in-between!
☆ October 2018 UPDATE: I just updated the blog again for the month of October so check out the update links below for the latest new releases from Honda when it comes to 2019 motorcycles!
This page is currently and will always be under construction as I add reviews for each individual 2019 motorcycle as they are announced and released from Honda up until the last round of 2019 motorcycle model announcements in November…
Until then, you can check out the first few 2019 motorcycles released from Honda as well as the future 2019 motorcycle announcement dates below as to when Honda will be releasing these new models:
☆ 》》 This Announcement (above) included 2019 CRF450R, CRF450L, CRF450RWE, CRF450X, CRF250R, CRF250RX and more plus ATVs too!

☆ 》》》》》 This Announcement (#5) included 2019 CBR600RR, 2019 Gold Wing / GoldWing Tour, 2019 Fury 1300, 2019 Shadow Phantom & Aero plus more…

☆ 》》》》》》 This SNEAK PEEK 2019 Motorcycle Announcement (#6) includes the New 2019 CB650R Neo Sports Cafe & 2019 Africa Twin Sneak Peek on colors…

☆ 》

》

》

》

》

》

》 Update #7 (

Release Coming November, 2018

)
2019 Motorcycles
2019 Naked Sport Bikes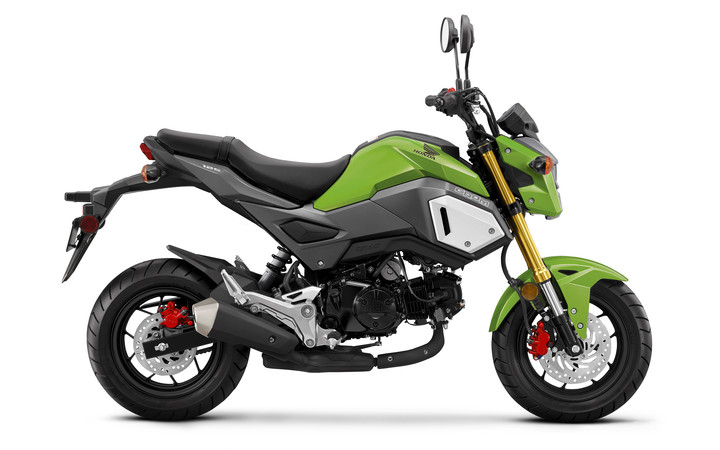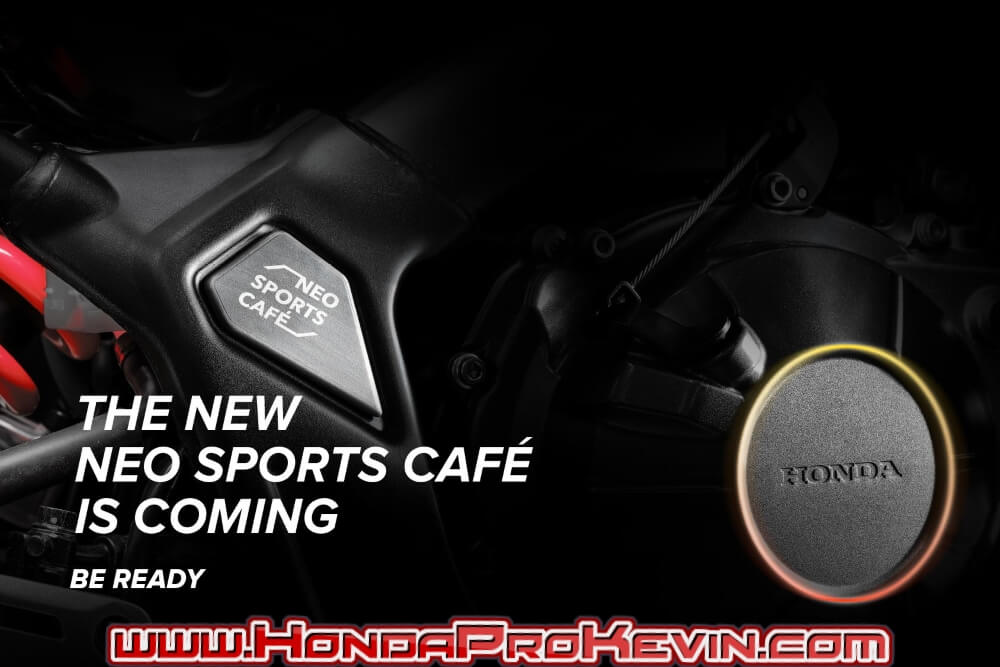 2019 Honda CB650R

2019 CB650R Price / MSRP: TBA
2019 CB650R Colors: TBA
2019 CB650R Release Date: TBA (Announcement Date = October 3rd, 2018)
2019 Sport Bikes
2019 Honda CBR600RR

2019 CBR600RR Price / MSRP: $11,799
2019 CBR600RR Colors: Matte Black Metallic
2019 CBR600RR Release Date: November 2018
2019 Honda CBR600RR ABS

2019 CBR600RR ABS Price / MSRP: $12,799
2019 CBR600RR ABS Colors: Matte Black Metallic
2019 CBR600RR ABS Release Date: November 2018
2019 Dual-Sport Bikes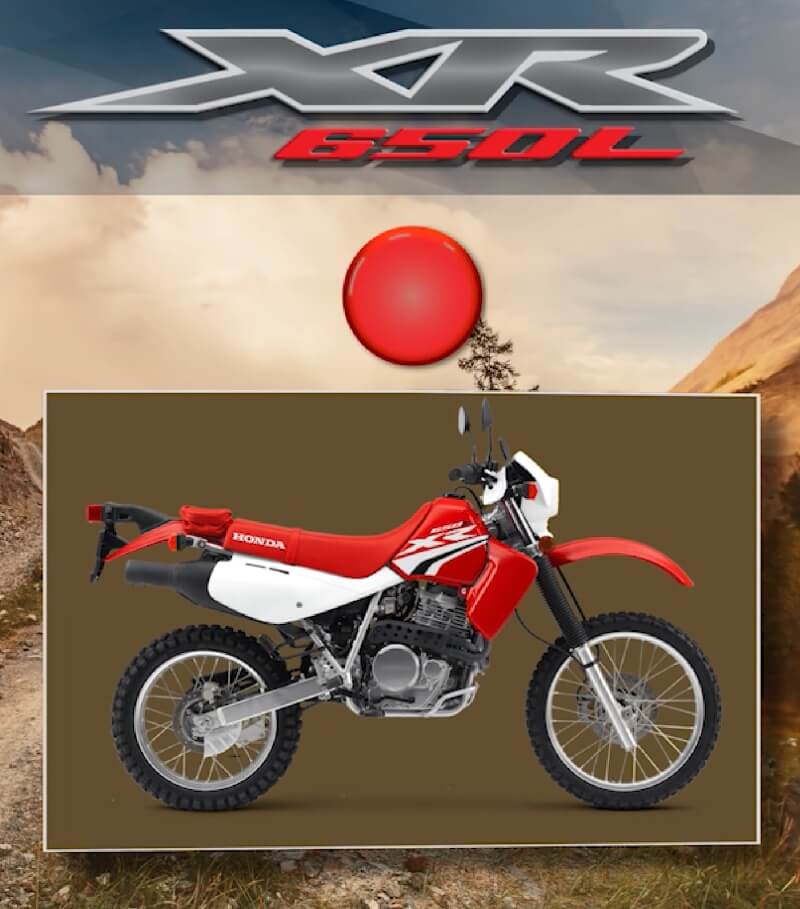 2019 Honda XR650L

2019 XR650L Price / MSRP: $6,999
2019 XR650L Colors: Red
2019 XR650L Release Date: December 2018
2019 Adventure Bikes
2019 Honda Africa Twin CRF1000L

2019 Africa Twin Price / MSRP: $13,599
2019 Africa Twin Colors: Matte Black Metallic, Blue / White / Red
2019 Africa Twin Release Date: November 2018
2019 Honda Africa Twin Adventure Sports CRF1000L2

2019 Africa Twin Adventure Sports Price / MSRP: $15,099
2019 Africa Twin Adventure Sports Colors: Light Silver / Gray Metallic
2019 Africa Twin Adventure Sports Release Date: November 2018
2019 Cruiser Motorcycles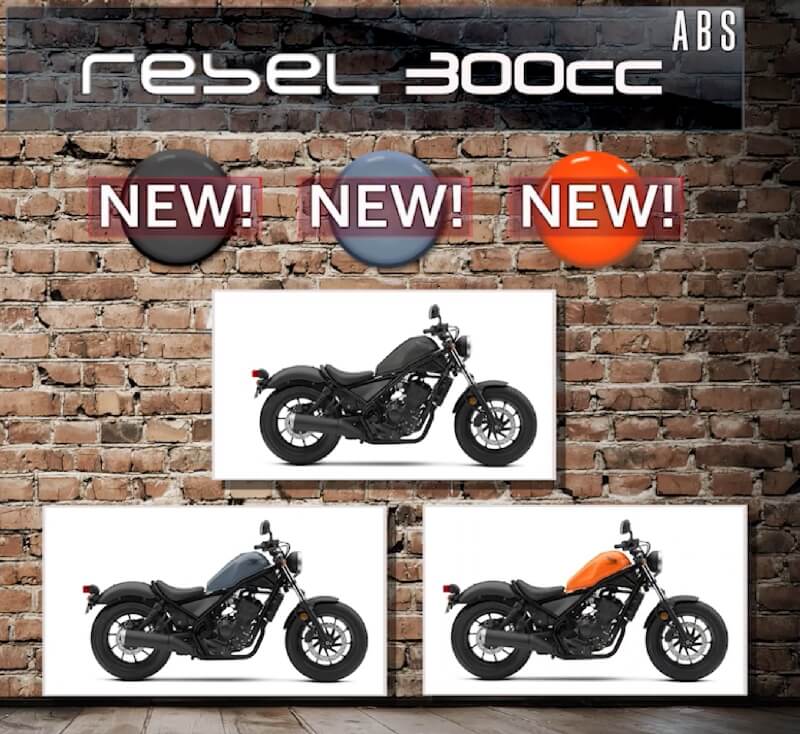 2019 Honda Rebel 300

2019 Rebel 300 Price / MSRP: $4,499
2019 Rebel 300 Colors: Matte Gray Metallic, Pearl Gray, Candy Orange
2019 Rebel 300 Release Date: January 2019
2019 Honda Rebel 300 ABS

2019 Rebel 300 ABS Price / MSRP: $4,799
2019 Rebel 300 ABS Colors: Matte Gray Metallic, Pearl Gray, Candy Orange
2019 Rebel 300 ABS Release Date: January 2019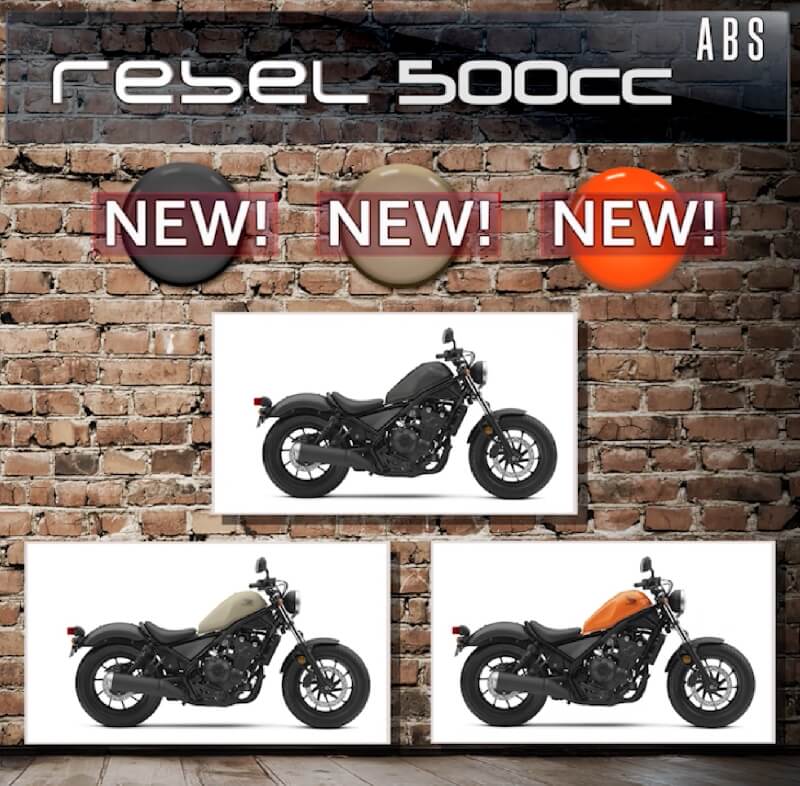 2019 Honda Rebel 500

2019 Rebel 500 Price / MSRP: $6,199
2019 Rebel 500 Colors: Matte Gray Metallic, Matte Fresco Brown, Candy Orange
2019 Rebel 500 Release Date: January 2019
2019 Honda Rebel 500 ABS

2019 Rebel 500 ABS Price / MSRP: $6,499
2019 Rebel 500 ABS Colors: Matte Gray Metallic, Matte Fresco Brown, Candy Orange
2019 Rebel 500 ABS Release Date: January 2019
2019 Honda Shadow Aero 750

2019 Shadow Aero 750 Price / MSRP: $7,699
2019 Shadow Aero 750 Colors: Pearl Stallion Brown, Black
2019 Shadow Aero 750 Release Date: November 2018
2019 Honda Shadow Aero 750 ABS

2019 Shadow Aero 750 ABS Price / MSRP: $7,999
2019 Shadow Aero 750 ABS Colors: Black
2019 Shadow Aero 750 ABS Release Date: November 2018
2019 Honda Shadow Phantom 750

2019 Shadow Phantom 750 Price / MSRP: $7,899
2019 Shadow Phantom 750 Colors: Black, Matte Pearl White
2019 Shadow Phantom 750 Release Date: November 2018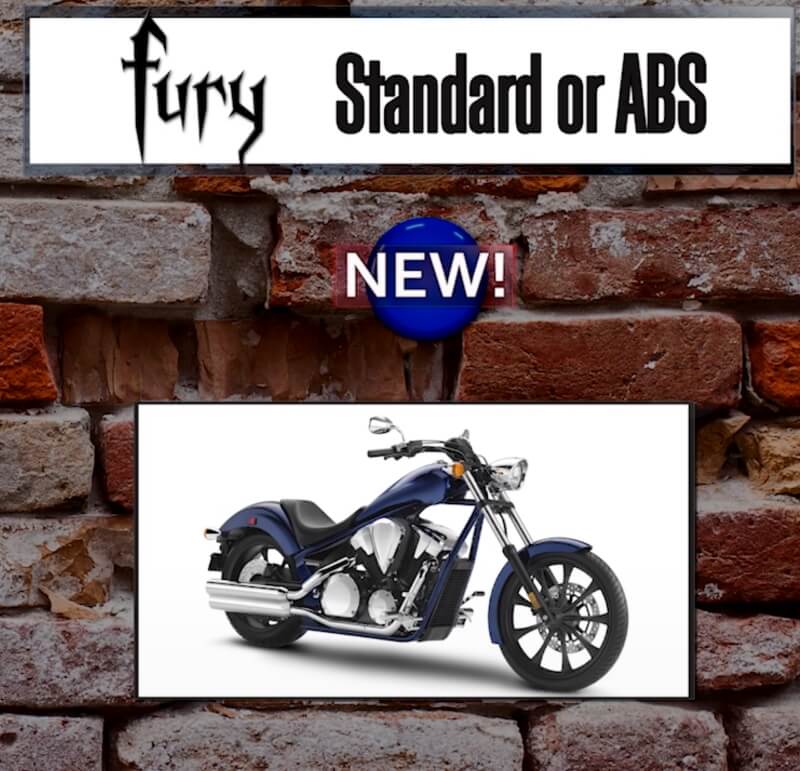 2019 Honda Fury 1300

2019 Fury 1300 Price / MSRP: $10,599
2019 Fury 1300 Colors: Pearl Hawkseye Blue
2019 Fury 1300 Release Date: November 2018
2019 Honda Fury 1300 ABS

2019 Fury 1300 ABS Price / MSRP: $11,449
2019 Fury 1300 ABS Colors: Pearl Hawkseye Blue
2019 Fury 1300 ABS Release Date: November 2018
2019 Touring Motorcycles
2019 Gold Wing VS 2018 Gold Wing Changes / Updates:
Voice Route Guidance – will continue after ignition is turned off and then back on.
Points of Interest – will remain present after ignition is turned off and then back on.
Daylight Savings – daylight savings time is corrected.

(2019 models will include these changes. 2019 models will be able to update to the latest software this fall via Honda's website)

(2) Smart Keys – All 2019 Gold Wing models will now come with two smart keys.

(2018 Gold Wing models only came with one)
2019 Honda Gold Wing

2019 Gold Wing Price / MSRP: $23,800+

2019 GoldWing Pricing Breakdown:

Darkness Black Metallic $23,800 (New color and replacing Pearl Stallion Brown from last year)

2019 Gold Wing Colors: Candy Ardent Red, Matte Majestic Silver, Darkness Black Metallic
2019 Gold Wing Release Date: November 2018
2019 Honda Gold Wing DCT

2019 Gold Wing DCT Price / MSRP: $25,000+

2019 GoldWing DCT Pricing Breakdown:

Candy Ardent Red $25,300 (returning)
Matte Majestic Silver $25,000 (returning)
Darkness Black Metallic $25,000 (New color and replacing Pearl Stallion Brown from last year)

2019 Gold Wing DCT Colors: Candy Ardent Red, Matte Majestic Silver, Darkness Black Metallic
2019 Gold Wing DCT Release Date: November 2018
2019 Honda Gold Wing Tour

2019 Gold Wing Tour Price / MSRP: $27,000+

2019 GoldWing Tour Pricing Breakdown:

Candy Ardent Red – $27,300 (returning)
Pearl Hawkseye Blue – $27,500 (returning)
Darkness Black Metallic – $27,000 (New color and replacing Pearl White from last year)

2019 Gold Wing Tour Colors: Candy Ardent Red, Pearl Hawkseye Blue, Darkness Black Metallic
2019 Gold Wing Tour Release Date: November 2018
2019 Honda Gold Wing Tour DCT

2019 Gold Wing Tour DCT Price / MSRP: $28,000+

2019 GoldWing Tour DCT Pricing Breakdown:

Candy Ardent Red $28,300 (returning)
Pearl Hawkseye Blue $28,500 (returning)
New Darkness Black Metallic $28,000 (New color and replacing Pearl White from last year)

2019 Gold Wing Tour DCT Colors: Candy Ardent Red, Pearl Hawkseye Blue, Darkness Black Metallic
2019 Gold Wing Tour DCT Release Date: November 2018
2019 Honda Gold Wing Tour Airbag

2019 Gold Wing Tour Airbag Price / MSRP: $31,800
2019 Gold Wing Tour Airbag Colors: Candy Ardent Red / Black (returning)
2019 Gold Wing Tour Airbag Release Date: November 2018
2019 Scooters
2019 CRF Dirt Bikes | Trail Models
2019 CRF Dirt Bikes | Performance / Race Models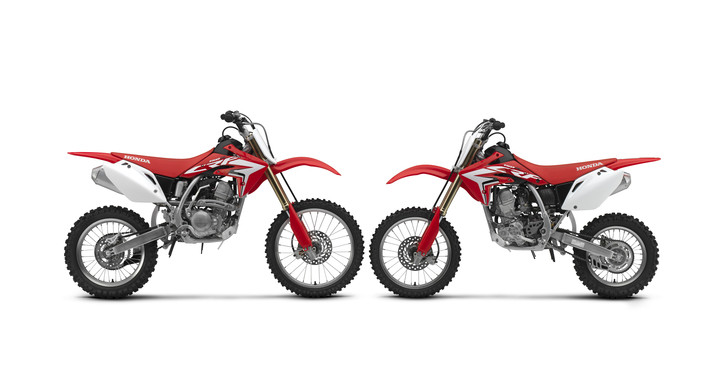 2019 Honda CRF150R / CRF150R Big Wheel (Expert CRF150RB)
2019 CRF150R Priee / MSRP: $5,099
2019 CRF150RB Price / MSRP: $5,299
2019 Honda CRF250R | Review – Click Here
2019 CRF250R Priee / MSRP: $7,999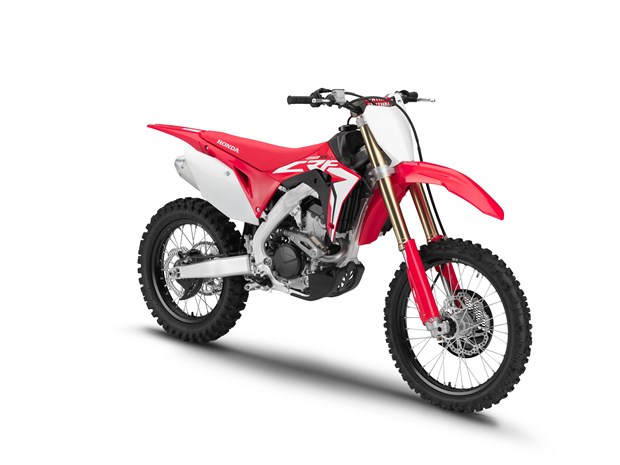 2019 Honda CRF250RX | Review – Click Here
2019 CRF250RX Priee / MSRP: $8,299
2019 Honda CRF450R | Review – Click Here
2019 CRF450R Priee / MSRP: $9,299
2019 Honda CRF450RWE Works Edition | Review – Click Here
2019 CRF450RWE Priee / MSRP: $11,499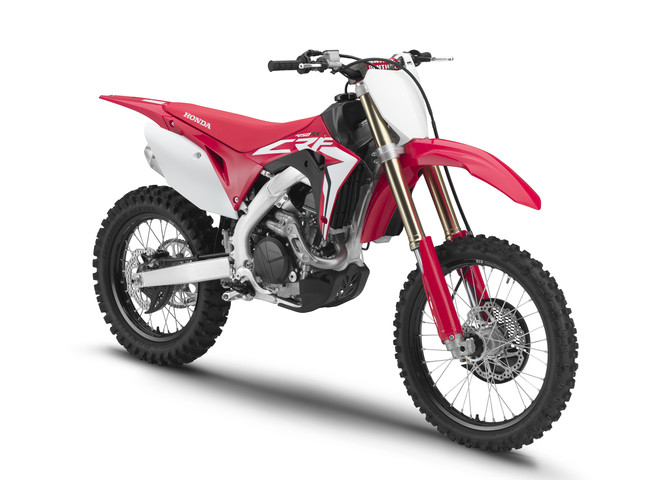 2019 Honda CRF450RX | Review – Click Here
2019 CRF450RX Priee / MSRP: $9,599
2019 Honda CRF450X
2019 CRF450X Priee / MSRP: $9,799
---