Who is this guy calling himself "HondaPro Kevin"?
Who am I? My name is Kevin Wethington. I'm the Sales / Finance manager at Honda of Chattanooga in Chattanooga, TN. First and foremost I am a true enthusiast when it comes to the PowerSports industry. I don't just sell motorcycles, ATVs, UTVs, scooters… To me, what I do for "work" isn't to just get a pay check every week. The reason I say "work", is because I consider myself blessed to wake up and be around the industry I love on a daily basis. 
Why did I start this "HondaPro Kevin" website? I saw a huge hole in the Honda Powersports area where people can find detailed information on Honda Motorcycles, ATVs, UTVs, Scooters etc from someone that is around these models on a daily basis and has been for quite some time now. I kept constantly hearing customers bring up incorrect information they were told as well as misinformation being spread around on forums too as well as no information at all about certain topics. My first posts I wanted to get out there were breaking down Honda's model lineups in detail because if I'm being honest, Honda's website can be lacking when it comes to some things so I saw a hole and wanted to hopefully fill it to better help people that wanted to learn about the brand I love – Honda. Then, it turned into doing news and detailed reviews for each of the models etc and That's where we're at today. That's the short and sweet reasoning as to why I started this site. I never in a million years anticipated this to grow like it has though… I figured, maybe a 1,000 people a month at most would stumble across my blog but in a little over a year now we are up to 10,000+ people a day stopping by this site. That's insane isn't it? Haha still boggles my mind every day as I study the analytics. This site wouldn't be anywhere near what it is today though without you! You guys are always sharing my content on social media platforms and I couldn't say thanks enough for the massive support you guys show me daily.
When I'm not working, whether it be selling new Honda's or my long hours spent on this site – I'm on 2 wheels as much as possible. Whether it be riding dirt bikes with my son or riding my motorcycle (CBR600RR) to the beautiful mountain roads we have here locally in the TN / GA / NC. My latest bike that I'm having more fun on than ever is my Honda Grom. There's nothing else that brings out your inner child to where you want to do nothing but just have fun.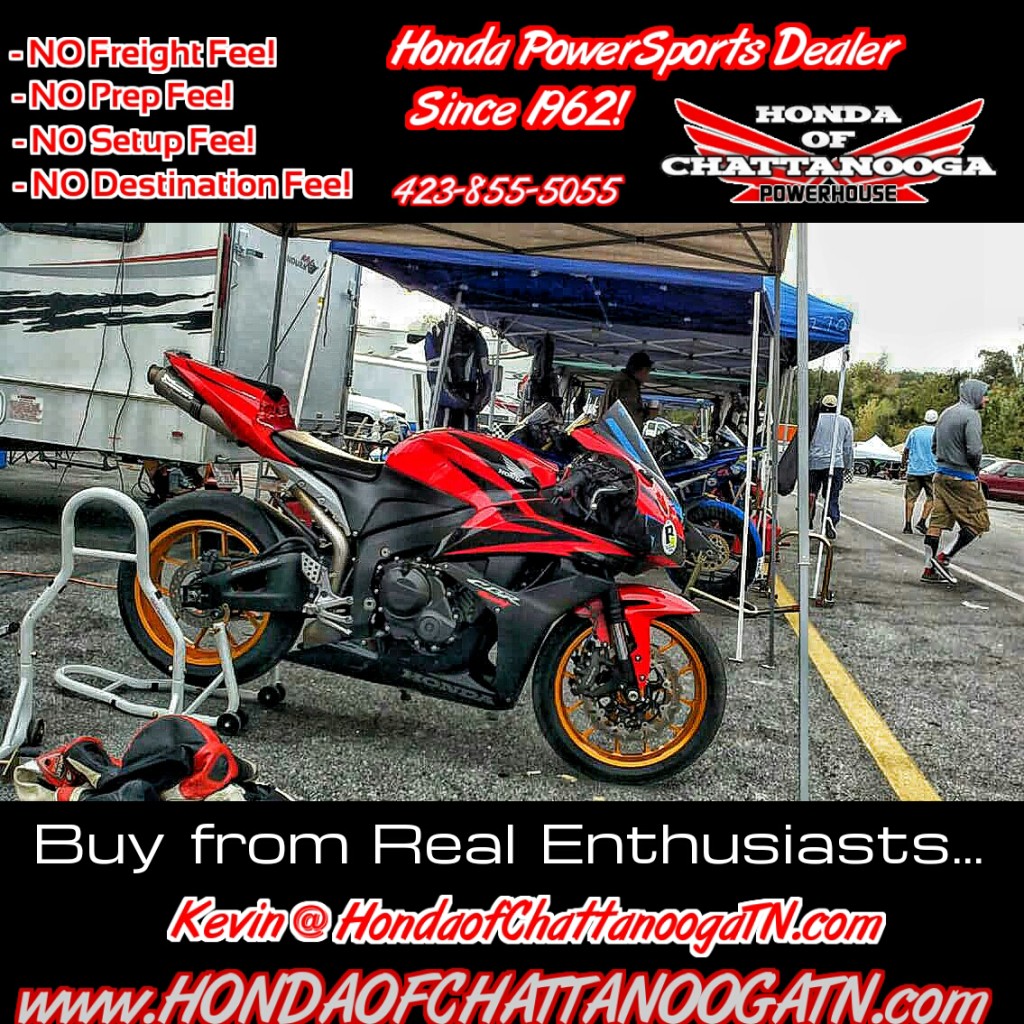 Do you want someone trustworthy? Someone that you won't have to worry about ripping you off when it's time for you to make a new or used Motorcycle, ATV, UTV, Scooter purchase? I'm not out to make a quick buck and try to hit a home run etc. I've been with Honda of Chattanooga for almost 10 years now. I take care of my customers so that way when and if the time comes that you'd like a new Honda Side by Side / Four Wheeler / Motorcycle you will remember who took care of you etc. We do not have a high turnover rate like some dealers where they to through new employees constantly and in return you have no sense of familiarity when you don't know who will be there on your next visit. Also, I have "real" product knowledge. I'm not just an order taker and now after almost 10 years of experience with selling Honda's (many more riding them) you can bet I'll be able to answer any and all questions you have so we get you on the Honda model that fits your need the first time.
Another thing I love to do is ride with my 5 year old son. Not only am I blessed that he is healthy but also by the fact that he loves motorcycles too haha. We've got a little Honda CRF50F & CRF110F that we burn through many tanks of gas on over the weekends.
When I'm not on 2 wheels, I'm enjoying the closest thing to 2 wheels on 4 wheels which is my Honda S2000. It's another thing I consider a bad habit haha. I've built and owned many Honda's since I was 16 ranging from all kinds of engine swap setups into every Honda out there to many turbo setups etc squeezing every last horsepower possible. My personal favorite is bar-none the S2000. I purchased my first one (2002 Spa Yellow AP1) many years ago but sold it when my health issues (Crohn's Disease) were at their worst but swore I'd own another soon. After over a year of hunting I finally found the gem I had been hunting for last year (2001 Silverstone Metallic AP1) with only 40,000 miles on the clock and bone stock. Honda made the S2000 in the USA from 2000-2009 but my personal favorite is the 2000-2003 also known as the AP1. With its 9,000 RPM redline and 120 hp per liter (240 hp / 2.0 liter) and perfect 50 / 50 weight distribution it is a blast to drive on the mtn. There's nothing better than hearing it scream at 9,000 RPMs while it bounces off the mountain walls. I won't bore you with car talk though as I'll save that for my page dedicated to my S2000 and its progress through my build.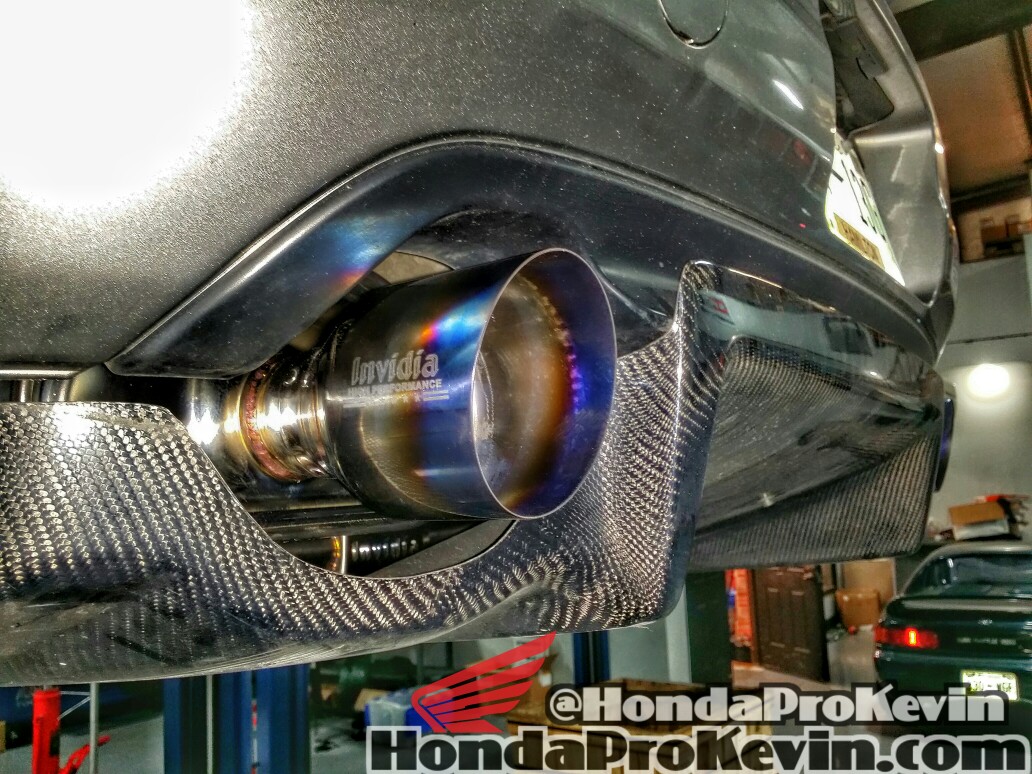 I have a bad problem though… I might as well get it out of the way and tell you guys now. It's a Honda problem lol, to be more specific the problem is buying Honda's lol. Here's my current lineup in the garage which usually changes pretty often:
Honda Civic Type R (on order woo woo!)
Honda S2000
Honda Accord
Acura RSX Type S (still a Honda though)
Honda CR-V (wife's)
Honda CBR600RR
Honda Grom
Honda CRF110F
Honda Z50R
Honda CRF50F (son's)
Honda TRX90X (son's)
Here's a few more details on the place I call home…
Honda of Chattanooga has been a Honda PowerSports Dealer for over 50 years. I hope you'll give us a chance to earn your business whether it be in sales, parts & accessories or service. Check out our current inventory at Honda of Chattanooga by Clicking Here —> Honda of Chattanooga.
---