2016 Honda UTV / Side by Side / SxS model lineup information will be announced right here on Tuesday, May 12 at 5:00 AM.
---
What do you want to see? Are you ready for Honda to announce their Sport Side by Side / UTV for 2016?
[ad name="HL – UTV Misc Parts & Accessories – 728×90″]
A lot of rumors have been floating around as well as patent drawings for a 1000 cc Pioneer to add to the Pioneer 700 / 700-4 model lineup. It's going to be interesting to say the least.
Post up below what you'd like to see from Honda for 2016. While we patiently wait a few more hours until I can post the official 2016 Honda model announcement.
---
* June 11, 2015 Update *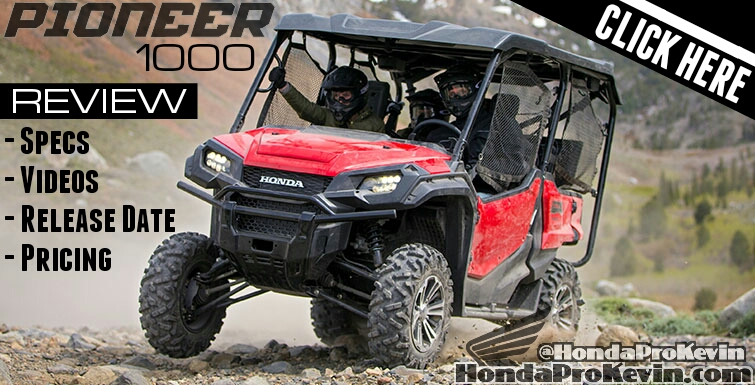 ---
2016 Honda Pioneer 1000 / 1000-5 Release Date UPDATE – CLICK HERE
---
2016 Pioneer 1000 & 1000-5 Detailed Interior / Frame / Engine / Suspension Photo Gallery – CLICK HERE
---
2016 Honda Pioneer 1000 Update / July 1st 2015
Pioneer 1000 SxS Horsepower Announcement – CLICK HERE
---
2016 Pioneer 700-4 UTV Review / Model Changes 
---
[ad name="SA – ATV / UTV FREE Shipping – 728×90″]
---
2016 Honda Pioneer 1000-5 Patent Application Documents – CLICK HERE
---