– Could Honda be working on a DCT 1800 GoldWing for 2018? Commence all rumors! –
Honda has been filing quite a few new DCT Automatic Motorcycle Patents lately and one of those just so happens to be aboard the Honda Gold Wing. There have been quite a few rumors floating around that the 2018 GoldWing is going to be changed-up and could that we could see a possible hybrid setup with electric motors similar to those used on the Honda NEOWING concept. I have yet to stumble across anything though that really supports some of the claims but some people love spreading rumors without having any info to back it up. I hate to do that as it gets people excited for no reason etc. Rumors have been floating around year after year though for the last decade on the Gold Wing as it has went unchanged since its original introduction in 2001 when Honda revamped the GL1500 Gold Wing turning it into what we now know as the GL1800 Gold Wing. Well, they did do a couple of minor changes in 2012 when they skipped a 2011 production year while they moved the manufacturing plant to Japan from its original Ohio location.
If Honda decides to throw some changes in the direction of the Gold Wing for 2018 – What would you like to see?
Want to check out some of my past Blog Posts covering other Patent Documents? Click Here
Want to check out Honda's entire DCT Automatic Motorcycle model lineup for 2016? Click Here
(below: Gold Wing riders view with DCT controls etc)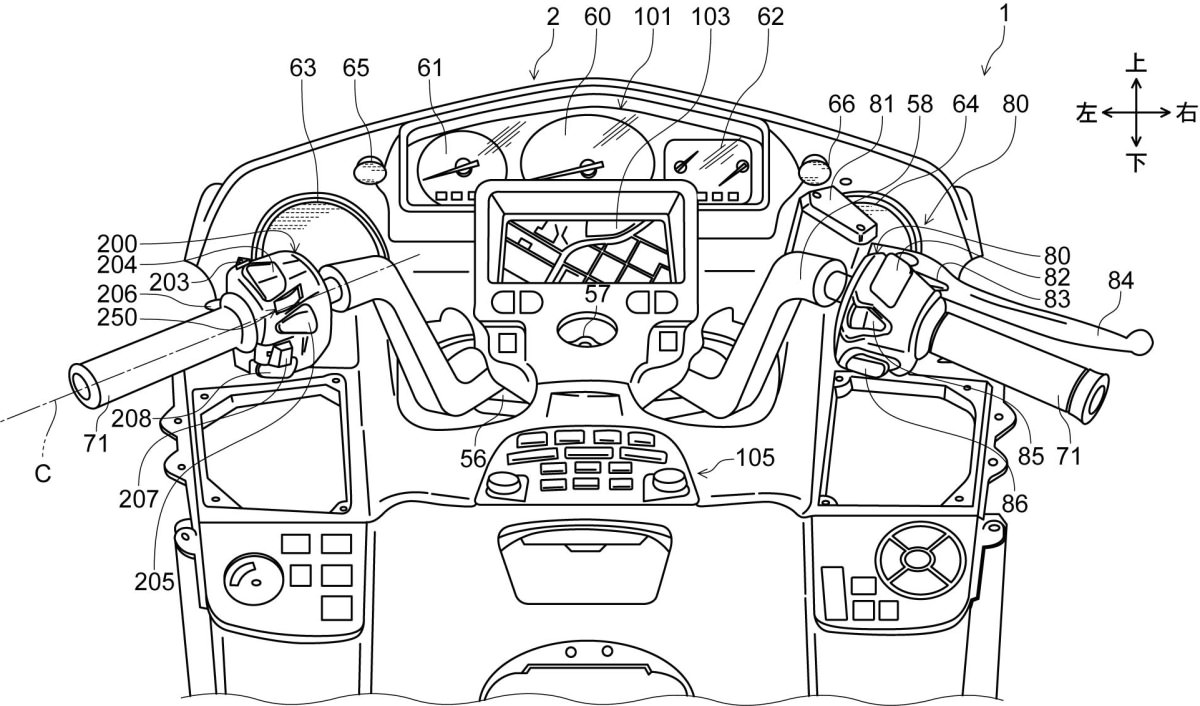 (below: Gold Wing DCT handlebar controls etc)
(below – 2017 Gold Wing Selector Switch)
(below – Gold Wing Main Menu: Information, Riding Mode, Suspension, Navigation, Audio, Setting)