– How I increased the Top Speed and Performance on my Grom 125 –
---
---
Page Updated as more Parts / Mods roll in…
I told myself I wasn't going to modify my Honda Grom "too" much when I bought it. I was only going to throw an exhaust on it and that'd be it. I didn't want to sink a ton of money $$ in to it so that way I wouldn't be too afraid to drop it in fear of scratching it etc. I wanted to still be able to treat it like a toy and ride it hard having fun with friends and if I scratched it "oh well". Well… That didn't last long! Haha. It wasn't a couple days after my Grom came in that the parts list started to get longer and longer (continuing after parts list).
Honda Grom Aftermarket Parts:
Grom Performance Parts
DynoJet Quick Shifter
Sprint Air Filter
Galfer Stainless Steel Brake Lines
Grom Crash Protection / Lighting / Aesthetic Parts
Honda Grom OEM Parts / Overseas
MSX Red Tail Pieces (not available on USA models)
Grom Video Below: Custom Honda Grom / Parts / Exhaust Soundclip
I was able to resist the urge to buy all kinds of cosmetic parts for the Grom though because of what I mentioned above. I didn't want to be scared at the idea of if being thrown down while parking lot "racing" my friends, stoppies, wheelies, etc. It's been an every day fight though as there are some awesome carbon fiber parts that look ohhhh so good but I MUST RESIST THE URGE… MUST! That is, unless I ever break down and buy a 2nd Grom so I can build one as a "look pretty" Grom and the other to abuse haha.
If I've said it once, I've said it 10,000 times since Honda released the first promotional Grom video back in May of 2013 – "Everybody needs a Grom in their life!". After getting about 5 seconds through that video, I paused it and said to everyone here at our dealership "I want one, I've got dibs on the first Grom shipment!".
Nobody believed me on how I thought this would be the hottest selling Honda in decades. They couldn't understand how or why a 125 cc motorcycle would be something that the average person would want. I told them "Just wait and you'll see…" Needless to say, I was right. Hours after the promotional video went public the phones were ringing and deposits were rolling in. We've been a Honda PowerSports Dealership for 53 years now here at Honda of Chattanooga and have never seen anything stir up the attention like the Grom was.
Want to read more of my opinions on the Grom after almost 2 years of ownership? Details on my performance mods for the Grom and their top speed benefits etc? Click Here.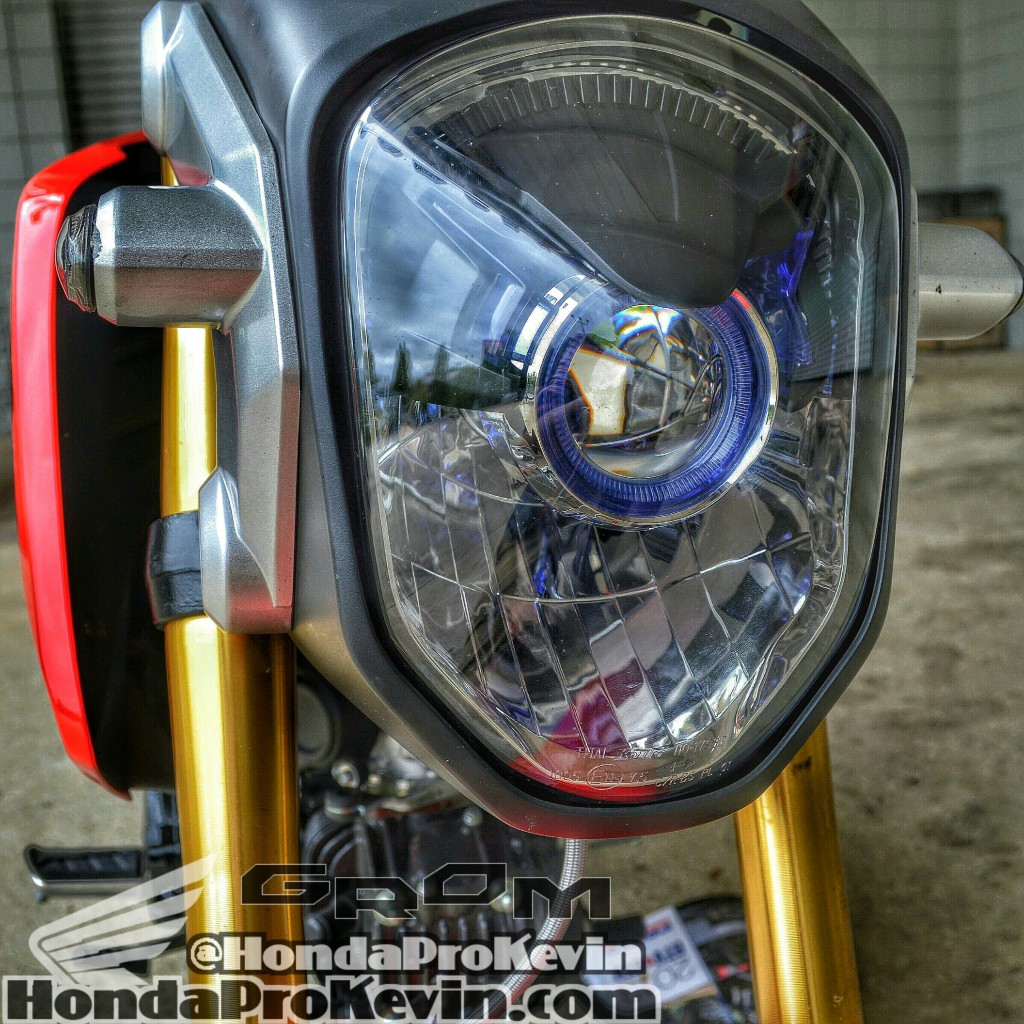 ---