– New 2021 Honda Grom / MSX 125 Changes Leaked? –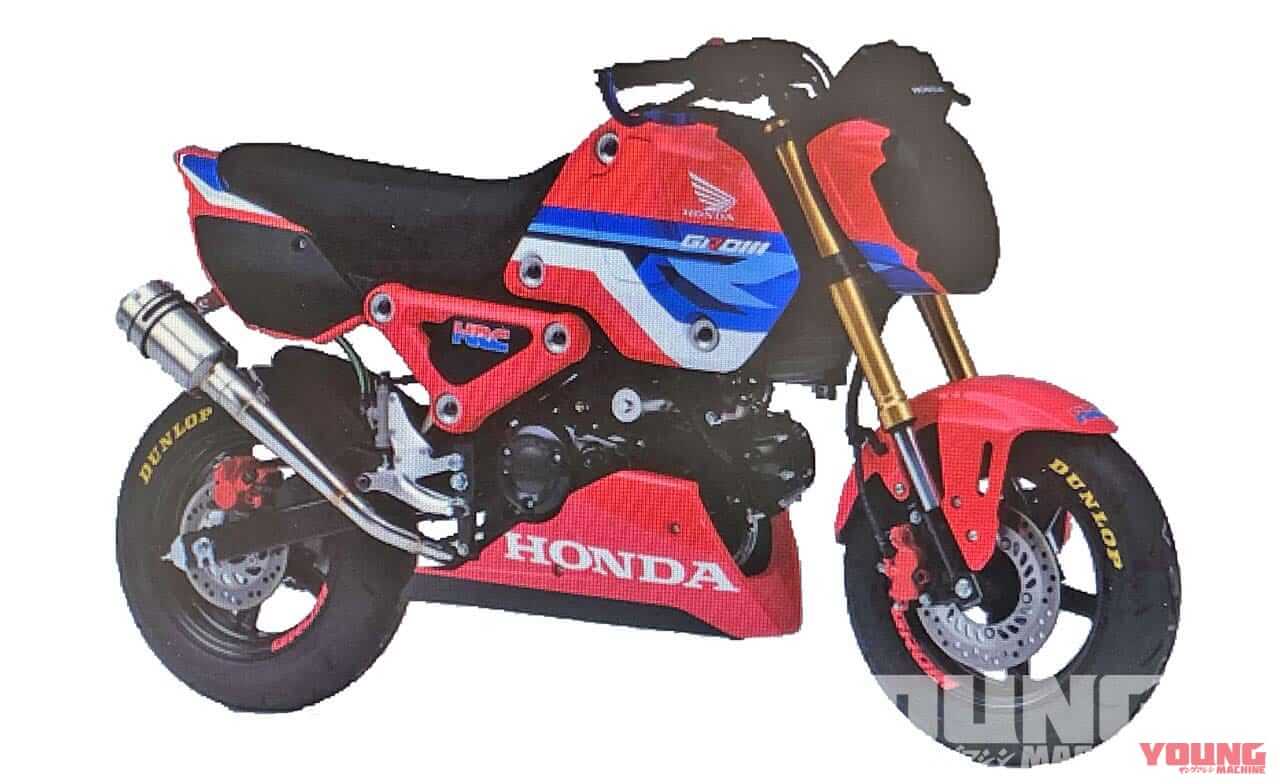 The 2021 Honda Grom… It's the only "miniMOTO" model that Honda hasn't announced yet for the 2021 model year. We have the 2021 Honda Monkey, 2021 CT125 and 2021 Super Cub but no Grom / MSX 125? That's because Honda is throwing changes at the bike for 2021 and this might be glimpse as to what Honda is tweaking. This looks like a custom build based off of what the new Grom / MSX will be but I may be crazy, I think it's a build for the new motorcycle shows coming up like the Tokyo Motor Show, EICMA (cancelled) etc so when they unveil the new 2021 Honda Grom you'll also be able to see what a customized one looks like etc. They do this all the time. So a lot of the parts you can ignore like the exhaust, hand guards, rear sets etc.
Quick Honda Grom history: The Honda Grom and a MSX125 are the same bike, just named differently for the country they are in. The MSX125 was originally announced in 2012 as a 2013 year model on the other side of the world. Then in 2013, Honda announced that the MSX125 was coming to the USA as the Grom and it would be a 2014 model year. The 2015 Grom was identical to the 2013. Honda skipped the 2016 Grom production year and went straight to the 2017 with some new changes thrown at it on the aesthetic side of things with no real mechanical changes. Then we fast forward and the 2018, 2019 and 2020 Grom models are all identical but with different color options per year.
The engine cases are different, could the new 2021 Honda Grom be a 150? Or will Honda keep it a 125 so it's in line with the other 2021 miniMOTO motorcycles but make a few changes to that engine that will then go into the future generations of the other models? Could Honda be working on multiple versions or models of the Grom? I think so. Could this just be a custom Grom build from the last generation and everyone is going crazy over nothing? Yup, could be haha.
Could Honda skip the 2021 production year for the Grom like they did in 2016 and call this new Grom a 2022? We will find out very very soon…
Look closely at the pictures and you'll see the slight differences between the new and old Grom.
The last time we saw a Honda Grom and HRC on it was from this gem pictured below that I wrote about back in 2016. Check out more details on this Honda Grom HRC Race Bike by Clicking Here.
Special thanks to Young Machine for the leak on this one.