– Honda V4 SportBike that started it all! –
Check out this rare gem of a 1990's era sport bike. It's a 1997 Honda VFR750F Interceptor with only 8,024 miles on the clock! The VFR has been famously known for its V4 engine. Something that we have been longing for in a true supersport bike for many many years here in the USA. Hopefully with the latest release of the road going Honda RC213V-S, we will see something similar that us mere mortals can afford soon rather than the expected 6 figure (ballpark) price tag.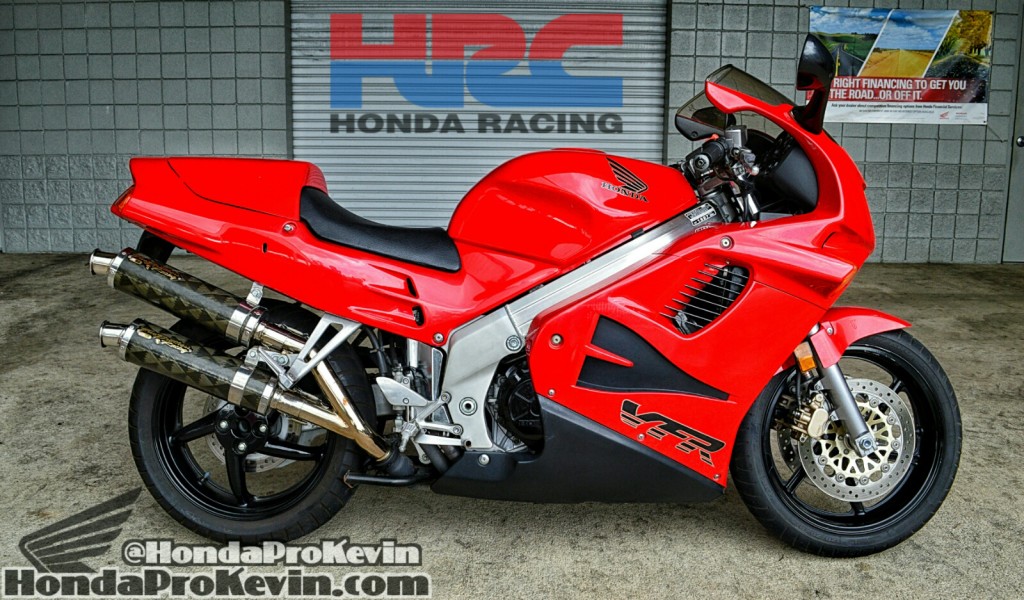 The VFR helped Honda progress their sport bike model lineup into what it is today with the current CBR model lineup. A lot of cool history behind the VFR name… Who else wants to see the V4 technology make a comeback with the 2017 CBR1000RR?
This 1997 VFR750 is also For Sale (Update / SOLD). Contact Kevin@HondaProKevin.com for more details.
What do you think? Has this 20+ year old design aged well? Have you had a chance to ride one of Honda's motorcycles with a V4 engine?